WEDNESDAY EVENING DIVINE EXPRESSION WEBCASTS - 8:00 PM EST -http://davidwinfree.clickwebinar.com/divine_expression    On most Wednesday evenings throughout the year, David addresses spiritual and metaphysical topics and answers audience questions.  A portion of each webcast is devoted to blessings and energy for healing and transformation.  Feel free to email questions to him in advance at: dwinfree1@yahoo.com    Also email David at dwinfree1@yahoo.com if you would like to be on an email list that will send you program reminders, links, and telephone access on the day of each webcast.
CHECK OUT DAVID'S NEW GO-FUND-ME PROJECT AT: https://www.gofundme.com/liftinghumanity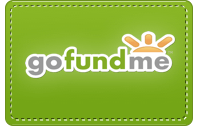 The EBook version of The Evolution of the Human Energy Field and Humanity's Ultimate Destiny, is now available on Amazon.  This book was written in collaboration with Cristo L. Bowers, whose many clairvoyant insights provide humanity with a wealth of new understanding about the form, structure, and function of the human energy field.
More new and valuable spiritual and metaphysical knowledge is revealed in this book than in any other such book in recent years!  Those who desire to know the spiritual/energetic underpinnings of human existence, from SOURCE to PHYSICALITY and from SPIRIT to INDIVIDUALIZED PERSONALITY will find answers to their questions.  This book breaks new ground and reveals deep spiritual truths.  It is a  major step forward in raising human consciousness!

For detailed information about the book and to order the EBOOK VERSION or the SOFT COVER VERSION click on the above image.