READ A CHAPTER ON ASCENSION, INITIATION, AND RAPID TRANSFORMATION FROM DAVID'S UPCOMING BOOK AND CHECK OUT DAVID'S NEW GO-FUND-ME PROJECT AT:
https://www.gofundme.com/liftinghumanity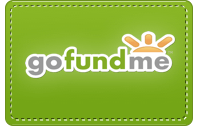 DAVID'S UPCOMING EVENTS
Cosmic Center of Spiritual Light, Sarasota, Florida
Four Days of Empowerment
Presented by Cristo Bowers and David Winfree
Thursday – Sunday  April 21, 22, 23, 24
Details at: www.davidwinfree.com/ccosl
Lily Dale Assembly, Lily Dale, New York
Two Days of Transformation
Presented by Cristo Bowers & David Winfree
Monday – Tuesday August 22 – 23  9:30 AM – 4:30 AM
Illumination, Awakening, Enlightenment, Consciousness, The Brain, & The Human Energy Field
Wednesday – Thursday August 24 – 25  2:00 PM – 5:00 PM
Details at: www.davidwinfree.com/two-days-of-transformation
WEDNESDAY EVENING DIVINE EXPRESSION WEBCASTS - 8:00 PM EST -http://davidwinfree.clickwebinar.com/divine_expression    Most Wednesday evenings throughout the year – David addresses spiritual and metaphysical topics and answers audience questions.  A portion of each webcast is devoted to blessings and transforming energy.  Email your questions or suggested topics t0: dwinfree1@yahoo.com   Email dwinfree1@yahoo.com to receive emailed reminders, links, and telephone access codes on the day of each webcast.
The EBook version of The Evolution of the Human Energy Field and Humanity's Ultimate Destiny, is now available on Amazon.  This book was written in collaboration with Cristo L. Bowers, whose many clairvoyant insights provide humanity with a wealth of new understanding about the form, structure, and function of the human energy field.
More new and valuable spiritual and metaphysical knowledge is revealed in this book than in any other such book in recent years!  Those who desire to know the spiritual/energetic underpinnings of human existence, from SOURCE to PHYSICALITY and from SPIRIT to INDIVIDUALIZED PERSONALITY will find answers to their questions.  This book breaks new ground and reveals deep spiritual truths.  It is a  major step forward in raising human consciousness!

For detailed information about the book and to order the EBOOK VERSION or the SOFT COVER VERSION click on the above image.