DIVINE EXPRESSION WEBCAST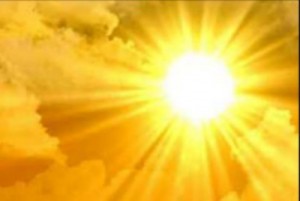 FREE ADMISSION   –  EACH WEDNESDAY 
From Wednesday April 1st to Wednesday May 6th –  8:00 PM EST See details at: www.davidwinfree.com/divineexpression
GOLDEN CIRCLE OF LIGHT - 2015 ASCENSION TO UNITY CONSCIOUSNESS -  Facilitated by David Winfree and Laurel Emrys - Sunday April 26th, 2:00 PM to 4:30 PM EST Interfaith Center for Spiritual Growth, 704 Airport Blvd. Ann Arbor, MI 48108 
MUSIC, MEDITATIONS & TONING
DIVINE MESSAGES & INSIGHTS
HEALING ANGELIC BEINGS
ENERGY TRANSMISSIONS
HEALING, ALIGNMENT, AND TRANSFORMATION
PARTICIPATE IN SENDING TRANSFORMING ENERGY TO THE EARTH AND HUMANITY
This is a powerful healing event.  You may come prepared to sit or lie on the floor.  Chairs are available.  Plan to rest for the remainder of the day.  Be aware that transformation may begin in the days prior to the event and continue for many days thereafter.  Admission is by Donation at the Door – Recommended $20 depending on your ability.  No one turned away if in financial hardship.  Love offerings to further this ministry, in addition to the admission donation, are welcome. If you need further information, contact David Winfree at 734-353-0906 or at dwinfree1@yahoo.com
GOLDEN CIRCLE OF LIGHT HEALING CIRCLES  - First and Third Wednesdays of April & May  11:30 AM – 12:30 Noon EST  - Hosted by David Winfree - Interfaith Center for Spiritual Growth 704 Airport Blvd.  Ann Arbor, MI 48108  -  Join us for life-changing healing energy sessions. You may participate by giving and receiving Divine Healing Energy, offering your prayers and blessings, or holding a high vibration in the Sacred Space.  No prior experience is necessary. You can give, or receive, or both.  Contact David Winfree at dwinfree1@yahoo.com or at 734-353-0906 if you have questions about this program. Admission is by love offering.
NEW EBOOK - I am pleased to announce that an EBook version of The Evolution of the Human Energy Field and Humanity's Ultimate Destiny, is now available on Amazon.  This book was written in collaboration with Cristo L. Bowers, whose many clairvoyant insights provide humanity with a wealth of new understanding about the form, structure, and function of the human energy field.
More new and valuable spiritual and metaphysical knowledge is revealed in this book than in any other such book in recent years!  Those who desire to know the spiritual/energetic underpinnings of human existence, from SOURCE to PHYSICALITY and from SPIRIT to INDIVIDUALIZED PERSONALITY will find answers to their questions.  This book breaks new ground and reveals deep spiritual truths.  It is a  major step forward in raising human consciousness!

For detailed information about the book and to order the EBOOK VERSION or the SOFT COVER VERSION click on the above image.